The schedule is valid starting on Saturday June the 1st 2019.
ROOM 1 – SPINNING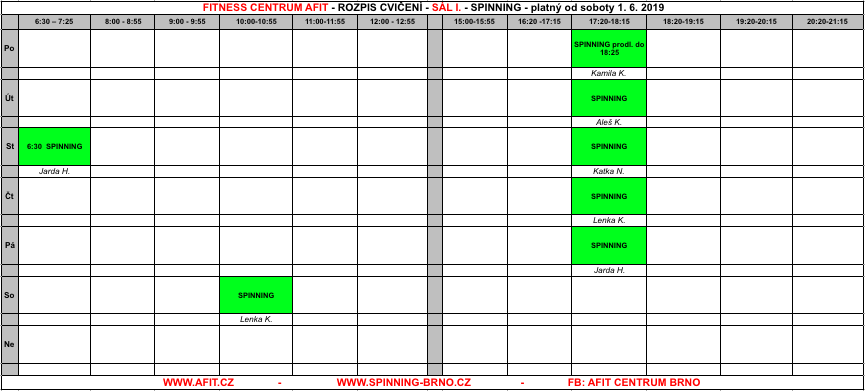 ROOM 2 – H.E.A.T. Program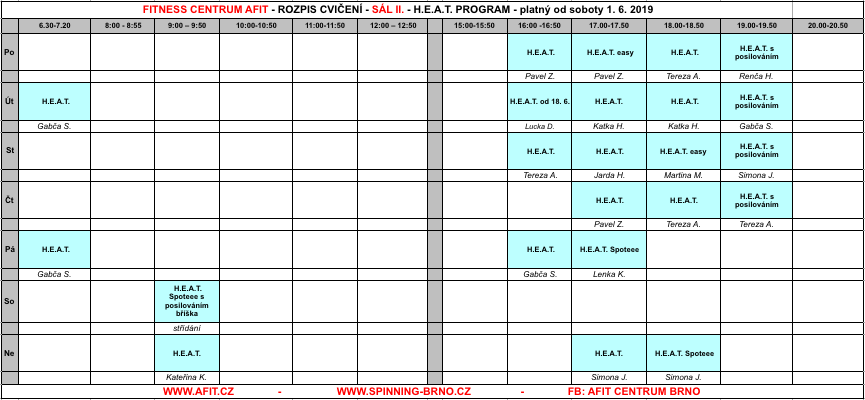 ROOM 3 – TRX, CIRCUIT, TABATA, HIIT, STRONG BODY, PILATES, POWER YOGA, NIGHT YOGA, FITBALLS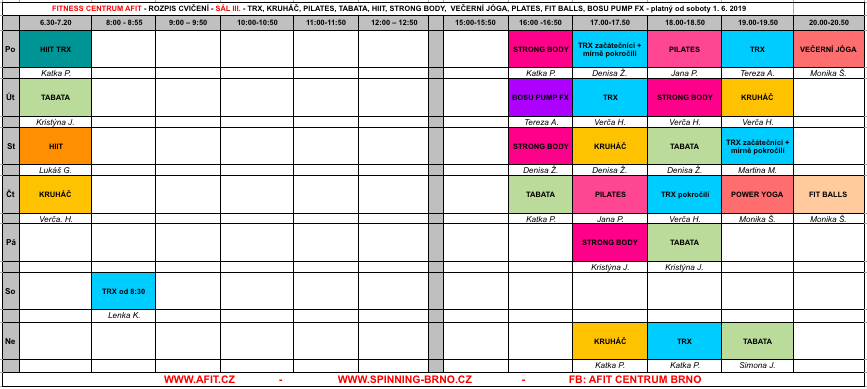 Operator of the AFIT fitness center reserves the right to changes in schedule, including but not limited to unplanned substitution of group lesson instructors or an urgent cancellation of a lesson due to serious technical or health – related reasons.
The lessons take place if 3 or more people sign up.